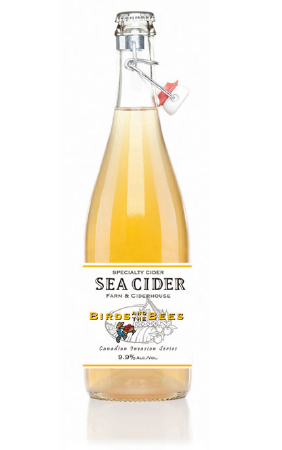 Birds and the Bees
Birds and the Bees blend our apple cider with a hefty helping of lemongrass from our farm, Vancouver Island's wildflower honey and our own apple eau de vie to create a sweet yet sharp cider sensation. Expect aromatic notes of citrus and lemon to harmonize with the light fresh, floral aroma of wildflower honey in a union as sweet and sprightly as a May morning.
SUGGESTED FOOD PAIRINGS
This spring-time sipper is a zesty cider that will tantalize your taste buds. With its citrus honey notes, it pairs beautifully with sweet treats, from pound cake to lemon tarts or honey crullers. Alternatively, for a savoury pairing try chicken scallopine with a lemon cream sauce for the perfect citrus union.