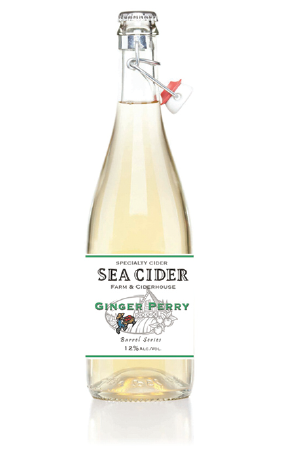 Ginger Perry
Ginger Perry is the newest addition to the Sea Cider Barrel Series. As the name suggests, the Barrel Series contains ciders that are traditionally influenced by oak aging methods with the addition of spirits, and yielding ciders with higher ABV's (12-14%). Oak barrels have been used in cidermaking for centuries, imparting a variety of complex aromatics and flavours, depending on the oak being used. When making Ginger Perry, we create our very own ginger and juniper bitters by soaking fresh cut ginger and juniper berries in a cider eau de vie. This is blended with the dry base and sweetened with unfermented pear juice.
SUGGESTED FOOD PAIRINGS
Ginger Perry pairs well with many different bold and spicy dishes. Don't be scared to double up on the ginger and other spices with Szechuan style ginger chicken or ginger beef. With a healthy residual sugar and lively personality, Ginger Perry is a perfect match for the spicy, slightly sweet heat of asian dishes. It's all about the Spice!