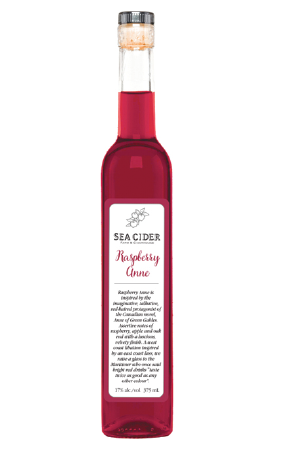 Raspberry Anne
Raspberry Anne is inspired by the imaginative, talkative, red-haired protagonist of the Canadian novel, Anne of Green Gables. Assertive notes of raspberry, apple and oak end with a luscious, velvety finish. A west coast libation inspired by an east coast lass, we raise a glass to the Maritimer who once said bright red drinks "taste twice as good as any other colour".
SUGGESTED FOOD PAIRINGS
Best enjoyed with dessert or a cheese plate! Try this cider with dark chocolate, soft cheeses or vanilla ice cream.