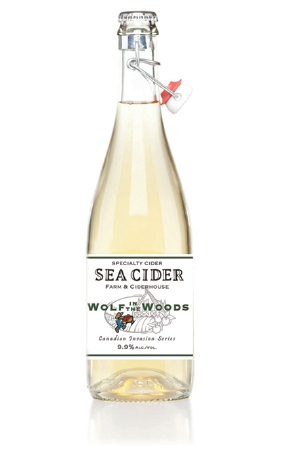 Wolf in the Woods
Botanically infused with hops and grand fir needles, Wolf in the Woods is a hard apple cider with a timberland twist. By combining grand fir needles from Sea Cider's forest and Pacific Northwest hops, we've created a unique union of farmed and foraged. Wolf in the Woods is here to tingle your senses with botanical goodness!
SUGGESTED FOOD PAIRINGS
The balanced botanicals of Wolf in the Woods pair well with salty and fried foods – try french fries and jalapeño poppers. We'd even tackle the spiciest Indian and Mexican dishes with this rainforest wonder!