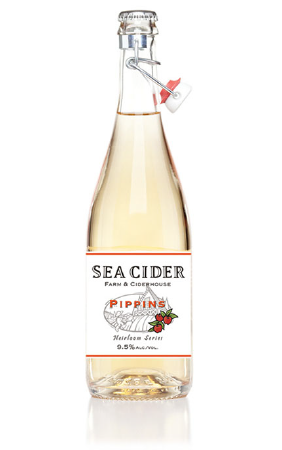 Pippins
Pippins is a "sharp" style cider, thanks to the Yellow Newton Pippin apples we use and cool fermentation from champagne yeast. Off-dry and chapitalized to 9.5%, it is an example of a New England style of cider that was meant to be as strong and robust as North America's pioneers. Pippins features pineapple and confectionary notes and is incredibly food friendly.
SUGGESTED FOOD PARINGS
Truth be told, Pippins pairs well with pretty much everything! But as it is a bold cider, it matches well with bold, intense flavours, such as strong cheeses, BBQ, Thai or Indian cuisine, pulled pork and spicy foods.