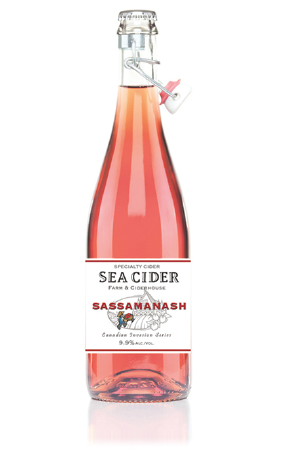 Sassamanash
Cranberries, or sassamanash as the Algonquians called them, are a welcome sign of autumn. Several varieties – both indigenous and introduced – are found on Vancouver Island. When these crimson delights are blended with fermented apples the resulting cider is a tasty balance of bright acidity and autumn sweetness.
SUGGESTED FOOD PAIRINGS
Sassamanash was created to accompany your Holiday gatherings. Try it with Thanksgiving dinner, Christmas dinner, and everything in between! Turkey or ham (or nut loaf as a vegetarian option) with mashed root veggies, grilled kale, and other seasonal goodness pairs perfectly with this holiday sipper. Sassamanash also pairs well with fresh fruits, salty snacks, and light desserts. Or, combine with club soda for a festive holiday spritzer!