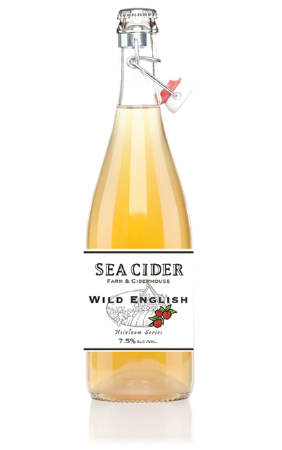 Wild English
As traditional as English cider gets, Wild English is a part of our Heirloom Series of ciders; that is, ciders which are varietal focused. Sea Cider grows many different bittersweet and bittersharp cider varietals, which are high in tannin and deliver earthy phenolic aromas. These cider-specific varietals are used to impart a complexity in the cider that ordinary eating apples cannot achieve.
SUGGESTED FOOD PAIRINGS
Wild English pairs well with salty and savoury foods, such as charcuterie, BBQ, curry, smoked flavours, sausage, pickled onions; also strong cheeses, such as aged cheddar, Stilton; buttered popcorn.